"Rubbish Romeo and Juliet", Edinburgh Festival Fringe
Children's Shows (comedy, clown)
Pleasance Courtyard – Beneath
1 hour
Suitability: 5+ (4 and older)
Group: Rubbish Shakespeare Company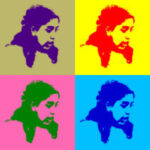 28 August 2023
Latifa Al Mazrouei in Edinburgh
This show is conducted purely for family-friendly entertainment. It is very cleverly paced to keep you on the edge of your seat, never knowing what will happen next even if you know the story of Romeo and Juliet.
It had the young ones laughing and the older ones gasping.
All very good fun: a show for everyone and I can guarantee you won't be left feeling rubbish.
Latifa Al Mazrouei